Long-Lasting Boat Covers Made from High-Quality Materials
Explore our wide selection of custom-fit, semi-custom, and universal-fit boat covers. Enjoy free shipping in the contiguous U.S. on orders over $100, and we'll match any price.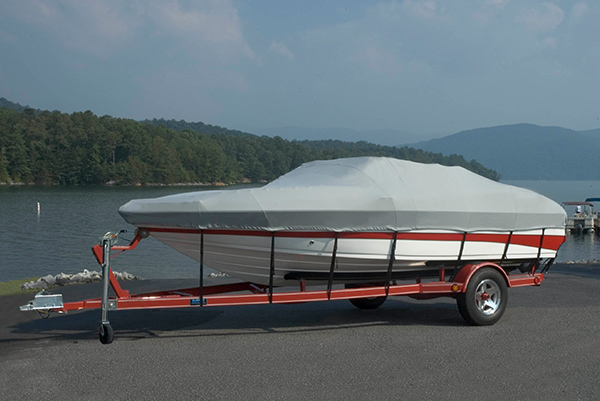 Choose from universal, semi-custom and custom fit covers
Browse Our Selection
Benefits of Boat Covers
Boat covers are popular with boat owners because they extend the life of a boat. There are many benefits of using a boat cover, including:
Prevent mold and mildew damage
Prevent scratches from debris
Reduce fading from UV rays
Discourage thieves from stealing equipment
Keep your boat looking good and performing well for longer with a high-quality boat cover.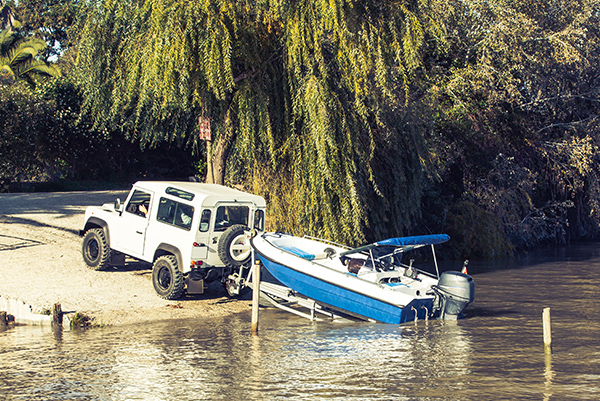 Covers in High-Quality Materials from the Best Manufacturers
We carry covers from the most popular boat cover manufacturers: Carver and Shoretex. These manufacturers produce durable covers that provide strong protection. Each manufacturer makes covers in a variety of materials to suit the needs of different storage environments, including Sunbrella, Sun-DURA, and PolyGuard.
What Our Customers Are Saying
Top Notch Customer Service. Excellent quality boat cover. Extremely pleased. Highly recommend. - Richard H.
The covers are great! Mine was not off the shelf they made it in a timely manner and it is a quality product for the money. Very Happy. - David C
The process went very smooth. Personnel contacted were polite and researched and responded back in a timely fashion. Great experience, would use your services again. I have referred multiple people since using your company. - Michael M
Boat Cover FAQ
If you're shopping for a boat cover, you probably have a few questions — we're covering the most common questions below.
Do I Need a Boat Cover?

Boat covers are important to extend the life of your boat. Covers prevent damage from UV rays, mold, water and debris, reduce fading, and discourage thieves from stealing equipment. If you plan to store your boat, or you want to shield it from the elements when it's not in use, a cover is a low cost option for protecting your boat.
Are Boat Covers Waterproof?
Boat covers come in a variety of materials, including waterproof and water-resistant. There are several different levels of waterproofing, and which you choose will depend on your needs. Waterproof covers are helpful if you live in an area that experiences heavy rainfall, where rain may penetrate the cover and seep into furniture or carpeting, creating a mold problem. However, waterproof covers aren't breathable, which also can create a mold problem. If you live in an area with low humidity and without heavy rain, a water-resistant fabric will be a better choice.
What's the Best Boat Cover for Winter?
Your cover needs to be durable to last the winter — it needs to keep snow and ice out of the boat and withstand winds. Beyond this essential trait, the best boat cover for your boat will depend on where you're storing it. If you're in mildew-prone area, you'll want to make sure the cover is breathable. But if your area gets heavy rains, a waterproof cover or custom cover that fits like a glove will be best. The cover should also be secure so it stays put throughout the season.
What's the Difference Between Universal, Semi-Custom, and Custom Boat Covers?
Universal-fit boat covers are the most affordable style since they fit a wide range of boats. Semi-custom covers provide a closer fit and are designed for only a single style and size of boat. Custom covers offer the most precise fit for each individual make, model, and year, delivering the best protection. Custom-fit covers are required for trailering, to prevent billowing resulting in scratches from road debris.
What's the Best Material for Boat Covers?
Boat covers come in a range of materials, each designed for a specific environment. The boat cover you choose needs to be the best combination of water repellency and breathability for the area where your boat will be stored. Completely waterproof covers will generate mold in humid environments, but covers that allow a lot of airflow may allow water to seep in during heavy storms. You also need to consider durability. Coated synthetic fabrics offer a range of options in the middle ground between water repellency and breathability. Cotton isn't as durable, since natural materials deteriorate when exposed to UV rays.
How Do You Measure for a Boat Cover?
To measure a boat, you'll need to measure the centerline (for length) and the beam (for width). To find the length, measure from the very top of the bow all the way to the center of the stern, in a straight line. Include anything that protrudes beyond the stern if applicable. To find the width, measure the widest part of the boat in a straight line.
What is a Mooring Cover?
Mooring covers are specifically designed for boats being kept in the water. They are extremely durable, and are made to prevent water from pooling on the cover, weighing it down. Mooring covers should not be used for towing, since they will billow and cause damage to the boat.
Can You Wash Boat Covers?
Boat covers will occasionally need to be washed, but never wash your boat cover in a machine. A soft bristle brush and water should take care of most debris. If you have a stubborn stain, you may try a solution of one cup of white vinegar, one cup of Borax, and two cups of warm water. Apply via a spray bottle, leave on for 10 minutes, and then rinse. Commercial cover cleaners are also available. Be sure to let the cover dry completely before storing.