Quality Motorcycle Covers to Keep Your Bike Pristine
Shield Your Motorcycle from the Elements with All-Weather Covers
CarCoversDirect now offers motorcycle covers from Carver Industries and Covercraft. Keep your bike looking and performing its best. Receive free shipping to the contiguous U.S. on orders over $100.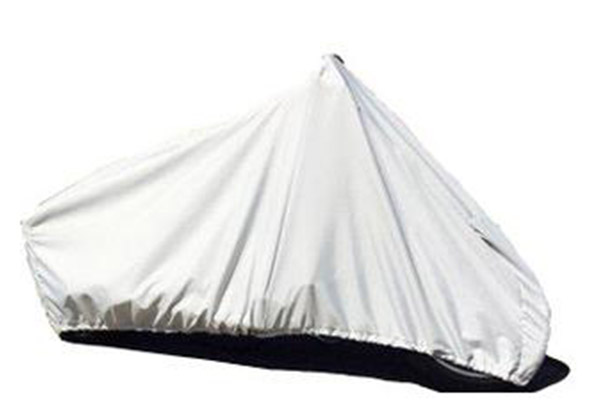 Motorcycle Covers in Poly-Guard and Sun-DURA Materials
Top-quality materials shield your bike from harmful UV rays, moisture accumulation, debris, and more.
Poly-Guard is made from a durable 100% marine-grade polyester that's manufactured in the USA. This material is water repellent and UV resistant. It's also highly breathable, discouraging mold and mildew, making it ideal for areas with high humidity and moisture. Poly-Guard is lightweight and easy-to-handle, yet durable. It comes with a 5-year guarantee.
Sun-DURA is also made from 100% marine-grade polyester fabric manufactured in the USA, but this material offers even greater water repellency and UV resistance. It's a perfect choice for areas that receive a lot of rain. It's also solution-dyed, making it exceptionally fade resistant. Sun-DURA comes with a 7-year warranty.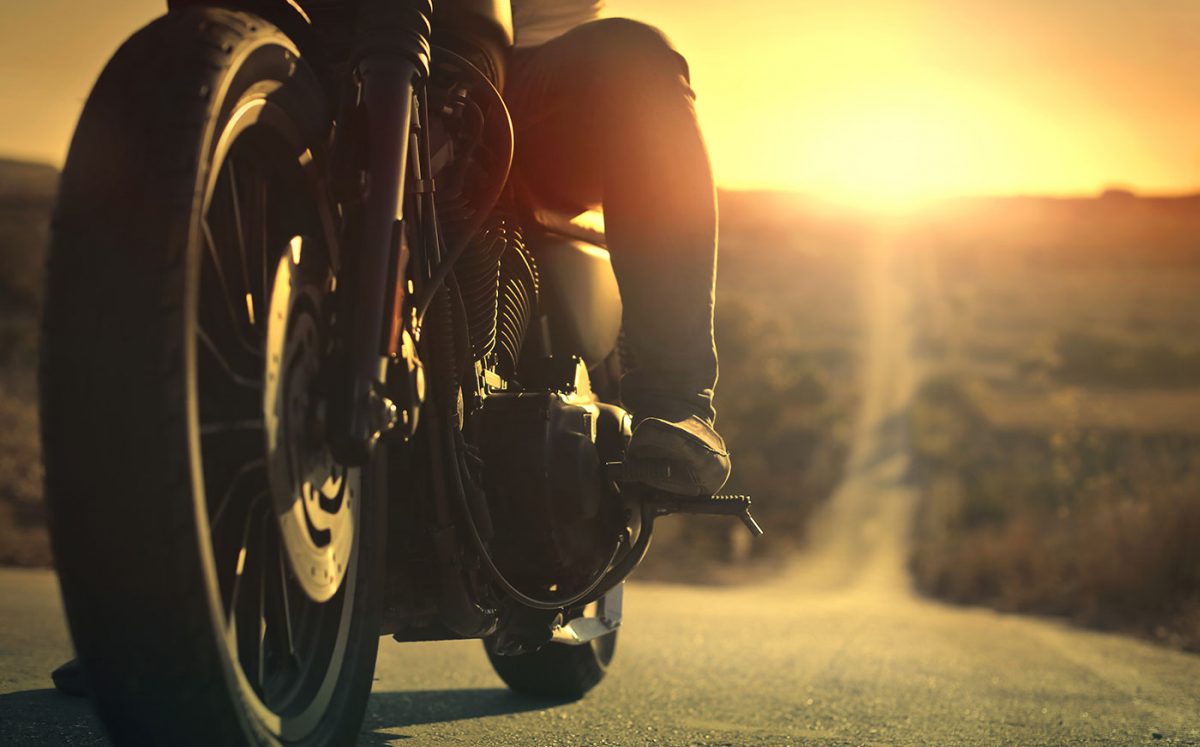 I am completely satisfied with the cover. Your covers never disappoint when it comes to fit and finish. For as well as this cover fits and the price, it is certainly worth the wait. Thanks! - Michael H.
Great product. super fast shipping - Larry C.
Great customer service! An employee reached out to me at the onset to discuss delivery address etc. The cover arrived and I was pleasantly surprised at the quality and fit of the cover. The comments online by other purchasers were quite accurate. I would definitely order form this company again! - Edward R.
Excellent Construction Ensures Durability and Ease of Use
Our motorcycle covers are made with a heavy-duty elastic shock cord encased in the hem, with a belly strap sewn in to secure the cover to the unit. Joined four-ply seams and double-stitch construction make the covers extra-durable for supreme protection.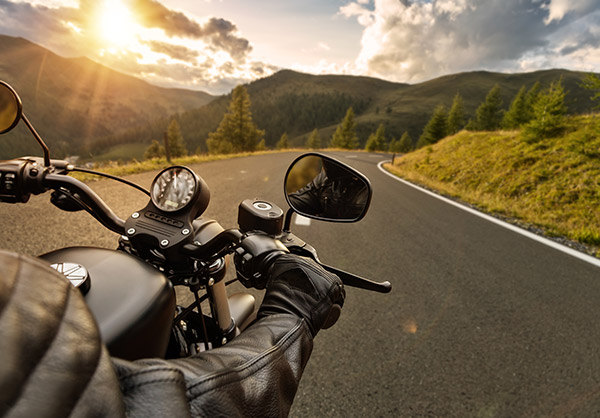 Motorcycle Cover FAQs
You probably have a few questions as you're shopping for a motorcycle cover. We're covering the answers to questions we hear most often below.
Do I Need a Motorcycle Cover?
A motorcycle cover is a great investment because it helps extends the life of your bike. A quality cover protects your motorcycle from UV rays, ice, snow, bird droppings, and tree sap, all of which can damage the bike's finish. They also provide excellent protection from cats and squirrels that might scamper across your bike and scratch it. Motorcycle covers have also been proven to deter theft, since criminals can't easily see what type of bike you have and they are inconvenienced by covers.
What Size Motorcycle Cover Do I Need?
Our motorcycle covers come in six sizes to ensure an ideal fit. You can be sure your cover will fit since we allow you to shop by specific style of bike. We guarantee fit for your peace of mind.
What Motorcycle Covers are Best for Outdoor Storage?
The type of material that's best for covering your motorcycle will depend on where you plan to store it. We offer motorcycle covers in two high-quality materials from Carver Industries: Poly-Guard and Sun-DURA. Both are made from marine-grade polyester with exceptional construction and are water repellent and UV resistant. Poly-Guard is more breathable for areas with high humidity, and Sun-DURA offers extra water repellency and UV resistance.
What Motorcycle Covers are Best for Rain?
We recommend covers made with Sun-DURA material for areas with heavy rain, since this material offers exceptionally water repellency. Water beads on the material and simply falls down off the bike.
How Durable are Your Motorcycle Covers?
Carver Industries has been manufacturing high-quality car, boat, and RV covers for decades, so they have honed their manufacturing process. Joined four-ply seams and double-stitch construction make our motorcycle covers extra-durable, offering the best protection for your bike.