Top-Rated RV Covers for Your Peace of Mind
RVCoversDirect offers high-quality covers from ADCO, Classic, and Carver in a variety of durable, weather-resistant fabrics to protect your RV from UV rays, snow, ice, mold, debris, and other dangers. Free shipping is available to the contiguous U.S. on all orders over $100.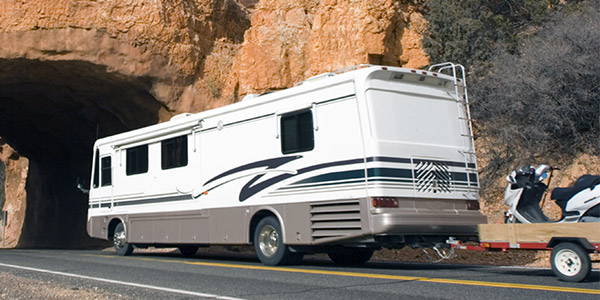 The Best All-Weather Protection for Your RV
Protect Your Investment with a Cover from ADCO, Classic, or Carver
Guaranteed-to-Fit Covers for Your RV
Covers are available for every type of RV, from campers to Class As
Choosing the Right RV Cover Fabric
Materials are Available for Every Type of Environment
There are a variety of different RV cover materials to choose from. Which is best for your RV will depend on your environment. If your area experiences a lot of sun, you'll want a cover that provides strong UV protection like the ADCO DuPont Tyvek Plus Wind. If your RV will be sitting under heavy rain, you'll need a cover that beads rain and provides thorough breathability, like ADCO's SFS AquaShed Designer Series covers. If your area gets a lot of ice and snow, a durable cover that provides superior winter protection, like the Classic Accessories Skyshield, is recommended.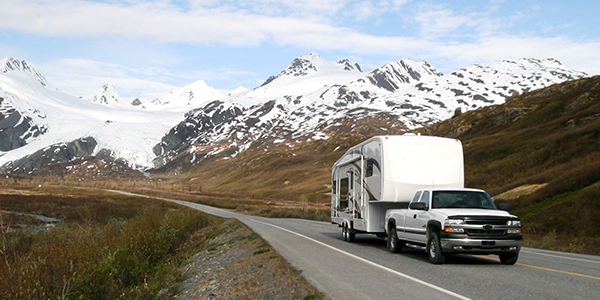 Shop RV Covers by Brand
We offer covers by the best manufacturers in the industry.
Measuring Your Travel Trailer RV for a Cover
RV Cover FAQs
If you're looking for an RV cover, it's likely that you have some questions. We share answers to the most common questions below.
Is an RV Cover Worth the Effort?
RV covers protect your motorhome or travel trailer from damaging UV rays, mold, ice, and other hazards that come with storing. Some might suggest waxing your RV a couple times per year, however doing so does not offer the same level of protection as a cover. RV covers are specifically designed to fit your RV, preventing wind from sending debris across the exterior, causing scratches. Covering your RV will reduce the expense of maintenance and repairs, extending the life of your RV.
Will a Cover Scratch My RV?
It's possible that a cover could scratch your RV if you're using a cover that's significantly too large for your RV or if it's not properly installed. But a properly-fitting cover will not scratch your RV — it will actually prevent scratches from debris. Before installing your cover, clean your RV to remove all dirt and debris and use tie straps to prevent the cover from flapping in the wind.
Which RV Cover is Best for Protection from the Sun?
While several types of fabric are excellent for UV and sun protection, we recommend ADCO's DuPont Tyvek Plus Wind. This cover features a top roof panel that is specifically designed for intense UV exposure. Triple-layered polypropylene sides allow breathability to prevent mold and mildew.
What's the Best RV Cover for Winter?
Winter RV covers need to be especially durable to withstand ice and snow as well as UV rays. We recommend Classic Accessories Skyshield. The Dupont Tyvek roof is completely weatherproof, while the sides are made of a rip stop fabric that can easily handle high winds.
What's the Best RV Cover for Rainy Areas?
Water-prone areas require covers that channel water away from the RV as well as provide breathability to prevent mold and mildew. ADCO's SFS AquaShed Designer Series is designed specifically for climates with a lot of rainfall. The top panel beads water on contact, preventing it from pooling, and the triple-layered polypropylene sides provide breathability.
Why do You Not Sell Waterproof Covers?
RV covers that are completely waterproof aren't breathable, and trapped humidity can cause a mold problem. We carry quality water-repellent covers because they allow essential airflow that prevents humidity from accumulating under the cover.
Will a Cover Cause Black Streaks on My RV?
Moisture causes black streaks to appear on RVs. Completely waterproof covers that aren't breathable may generate black streaks, but a breathable, water-resistant cover will actually prevent black streaks.
How Do I Install an RV Cover?
Installing an RV cover is fairly simple. Just follow these five steps:
Clean your RV to eliminate all dirt and debris.
Starting at the front, place the cover on the roof of the RV, Then roll it out toward the back end.
Next, working from the front and going towards the back, pull the cover over the sides of the RV.
Secure the bottom of the RV cover under the front and the rear of the RV.
Finally, use tie-down straps to keep the cover secure.
What Our Customers Are Saying
Great product and excellent delivery time. I use this cover for our RV in the harsh hot climate in Southern California desert and have recently ordered another one for our RV in northern Alberta winter storage.. - Darcy C
We were very impressed with the quality of our RV cover. It fit like a glove and my husband who doesn't impress easily was surprised on how nice the cover was and wanted me to send a thanks right away to your company. Worked out great!! - Shelley H.
Great service. This is our first travel trailer and cover. We know we want to protect our camper, the cover was an investment we are pleased with! - Steve M.
Don't Forget the Accessories
RV Accessories like windshield covers, captain's chair covers, and sofa savers will make your trip more enjoyable. Explore our selection of RV accessories.